In any art,
simplicity
is essential.
VIAVAI is a line of 48V linear systems, characterized by innovative solutions unique in the panorama of architectural lighting.
We have combined the functionality of low voltage tracks with the practicality of linear lighting profiles in a single product.
VIAVAI was developed for both direct and indirect lighting of environments and is also available in the version for wall installation.
The light sources are extremely easy to install with a simple gesture, through the use of an innovative snap system.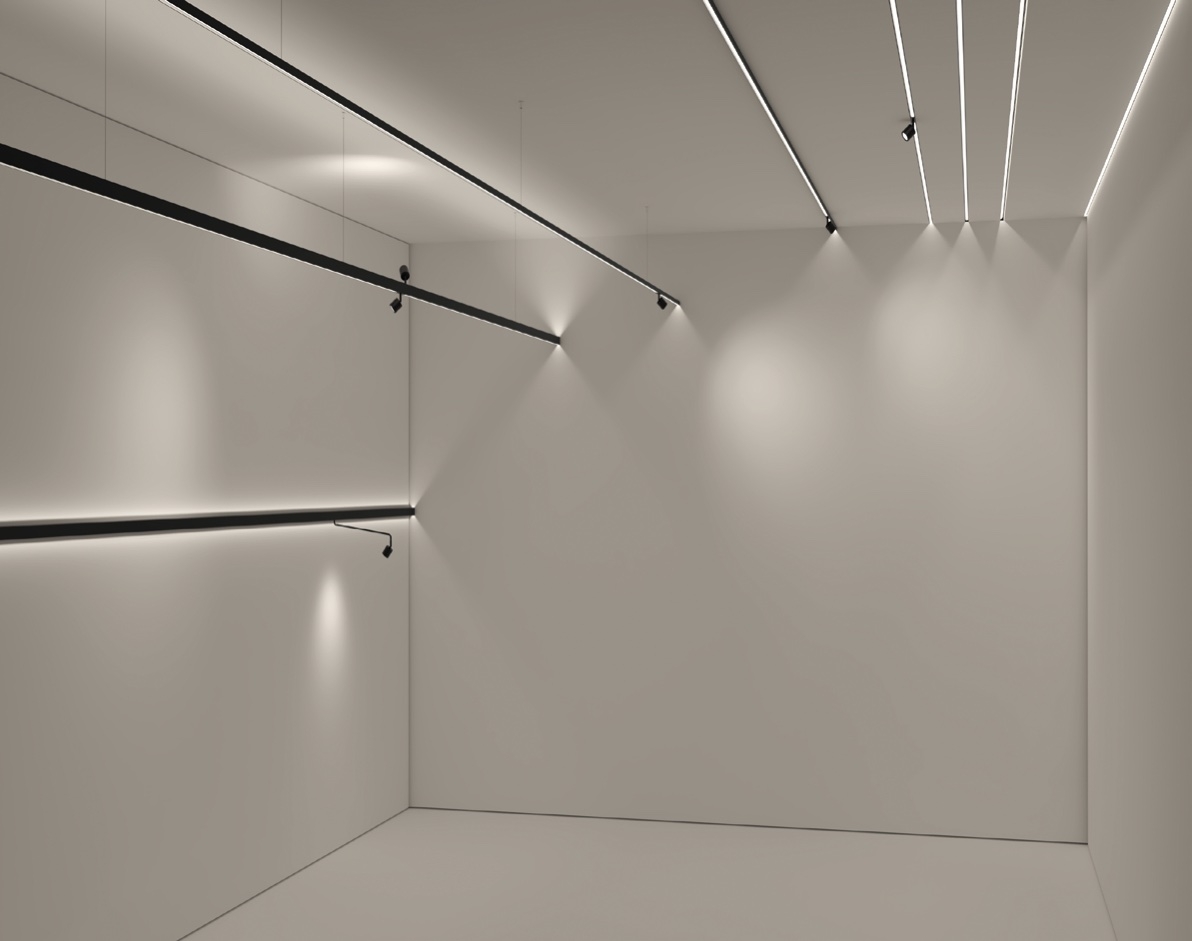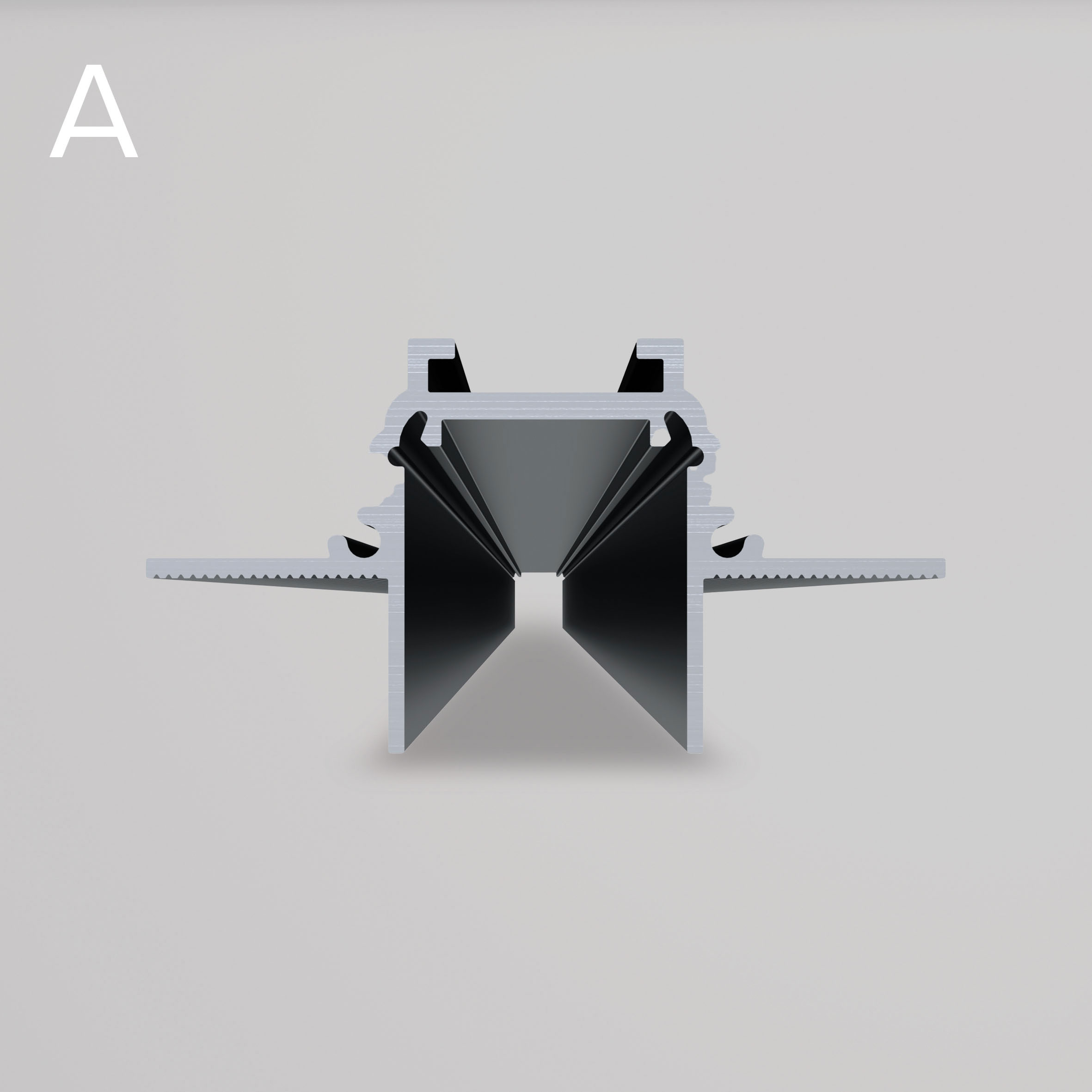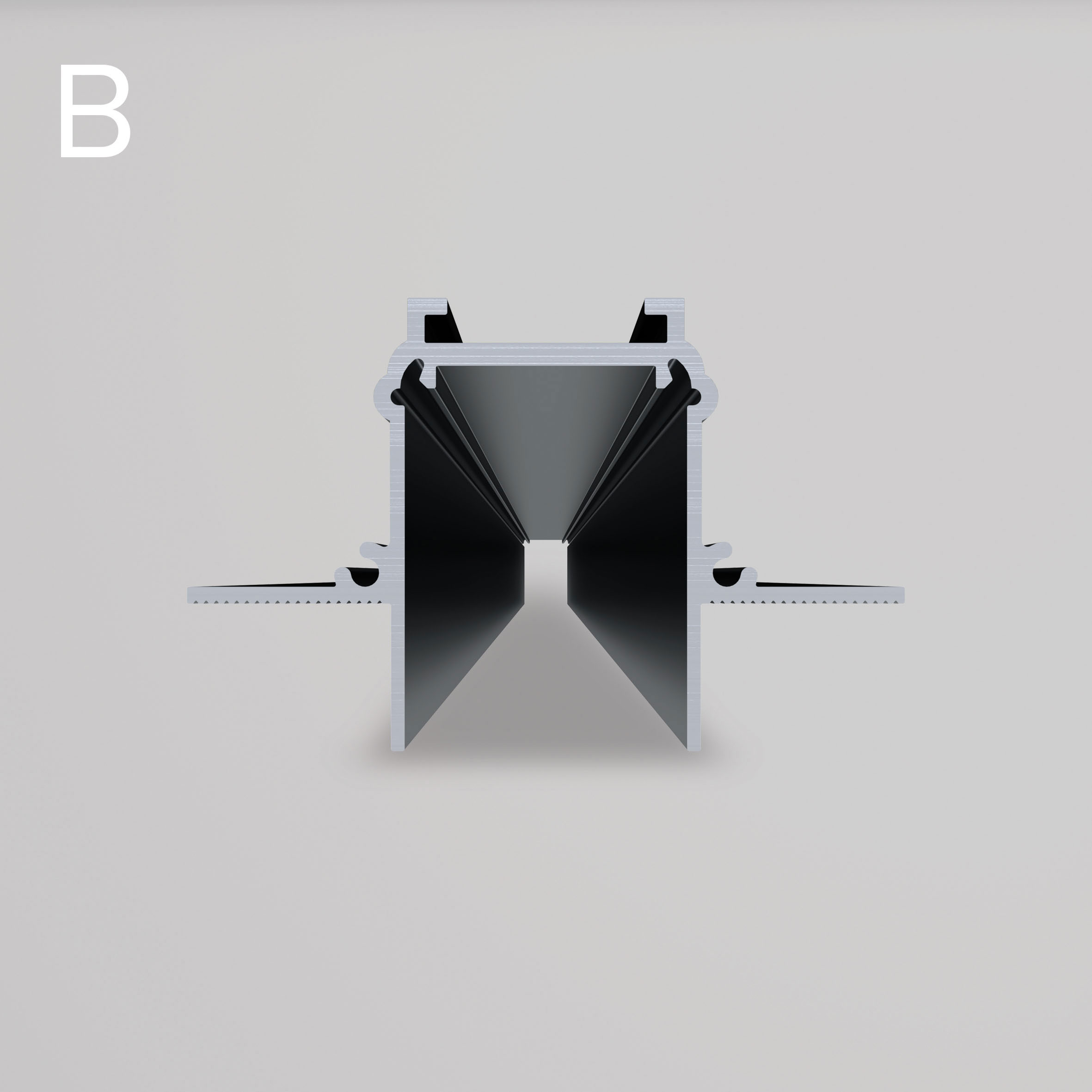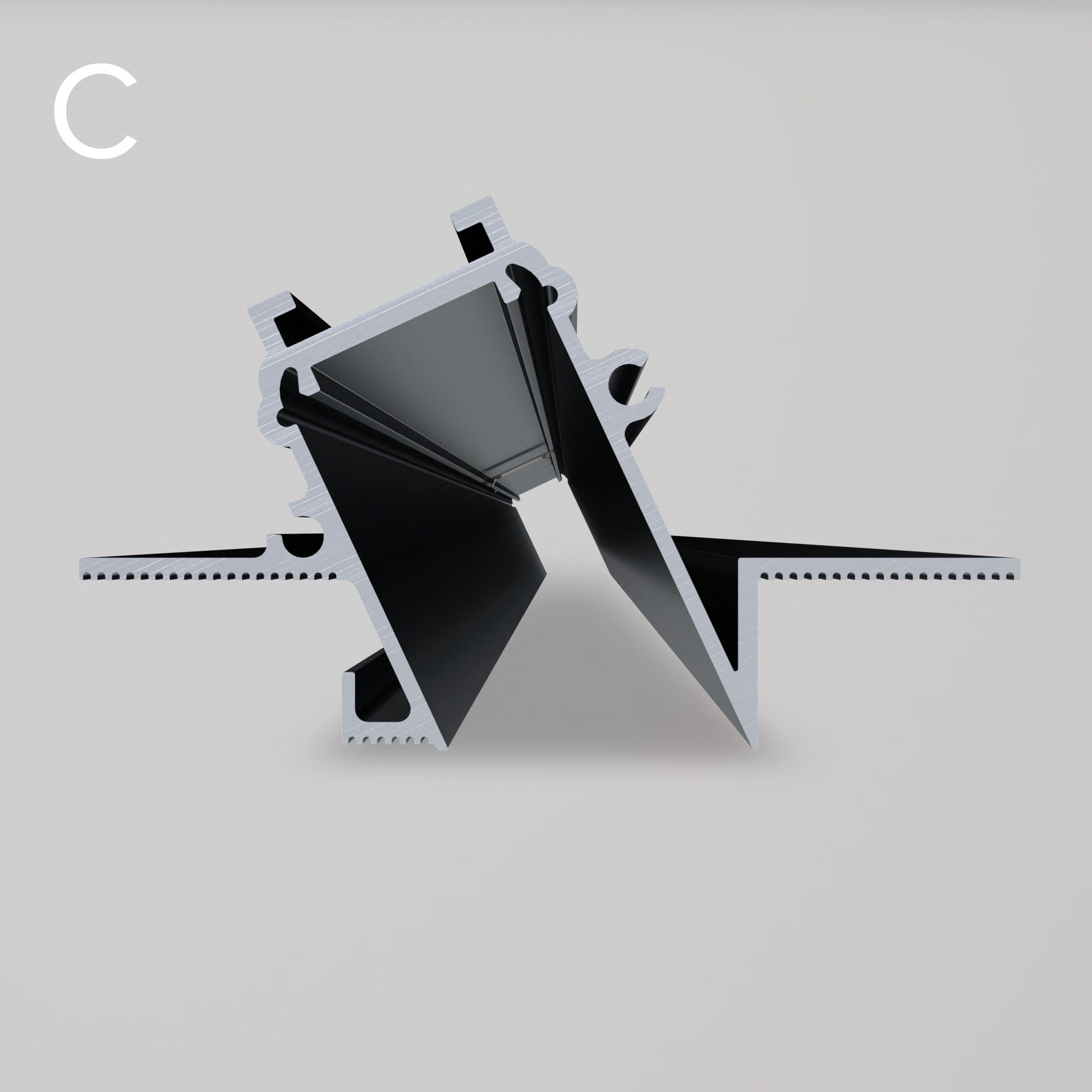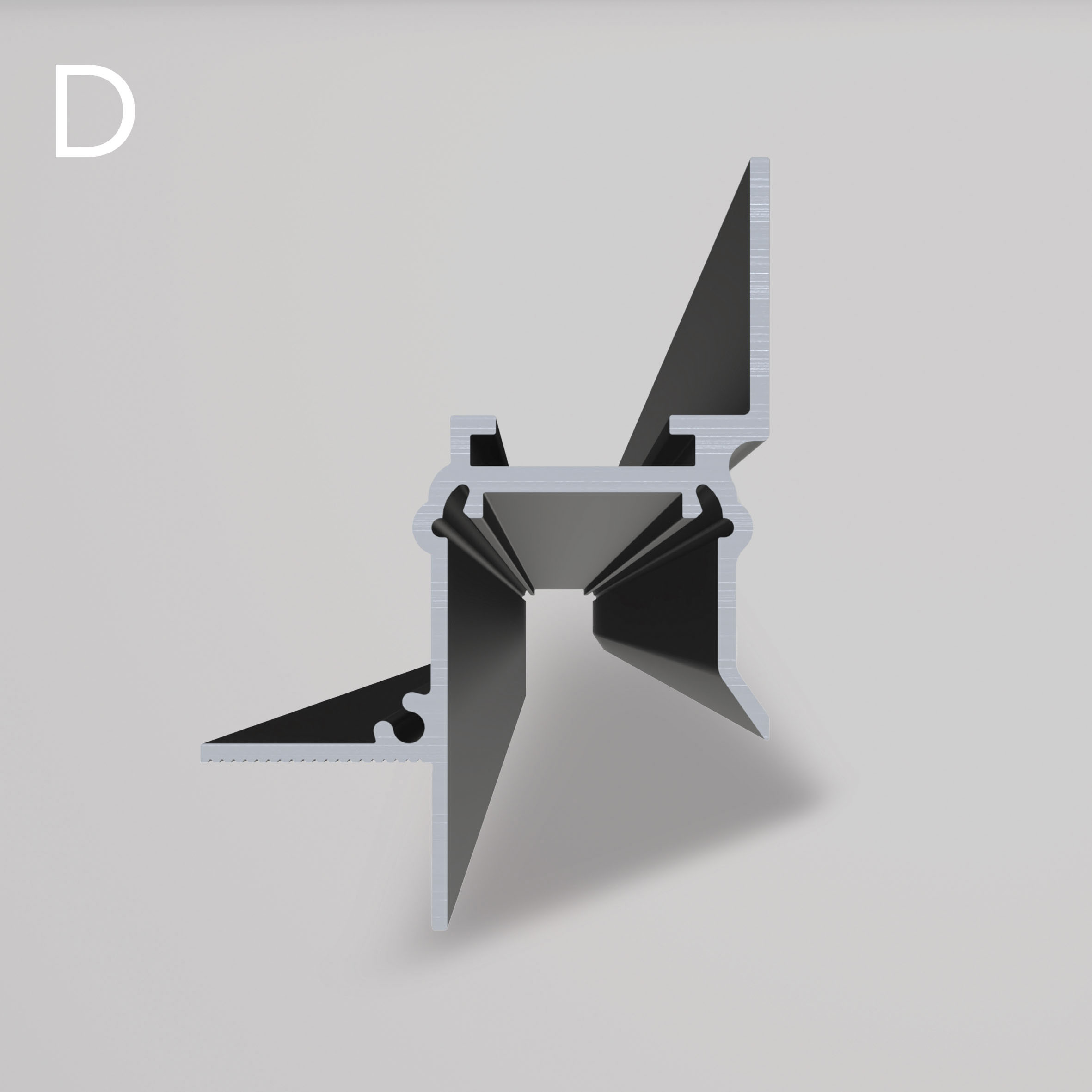 VIAVAI can be installed with direct attachment to the wall or ceiling. It can be suspended or recessed through 4 di!erent fixing systems. Electrical conductors in copper inserted in a profile of insulating material [glow wire 850°]. Two poles for power transfer and two poles for signal.
VIAVAI has two types of closing profiles to be applied to the system for the best aesthetic result. The track is completed with supports, closing terminals, joints, power supplies.
VIAVAI allows the LED sources and boards to be powered at any point on the track. Can be cut to size by a qualified technician.
VIAVAI is available in three variants:
MONO for direct, suspended and recessed installation,
DUO W for wall-mounted installation and
DUO S for suspended installation.
VIAVAI is available in black and white epoxy painted finish. The system is characterized by an extremely reduced profile section. We have concentrated innovative technologies to achieve maximum versatility of use and the best aesthetic result.
Maximum capacity 10A.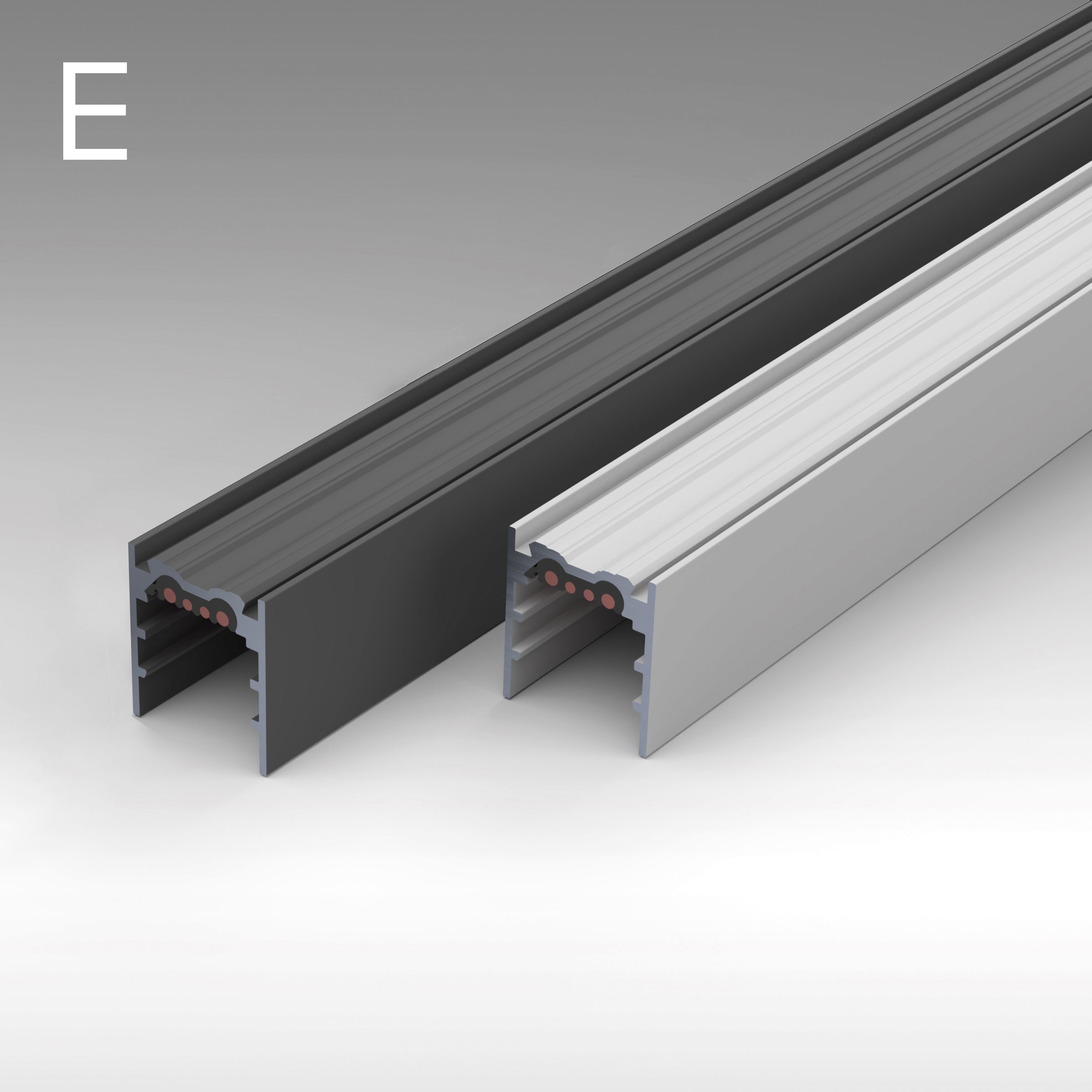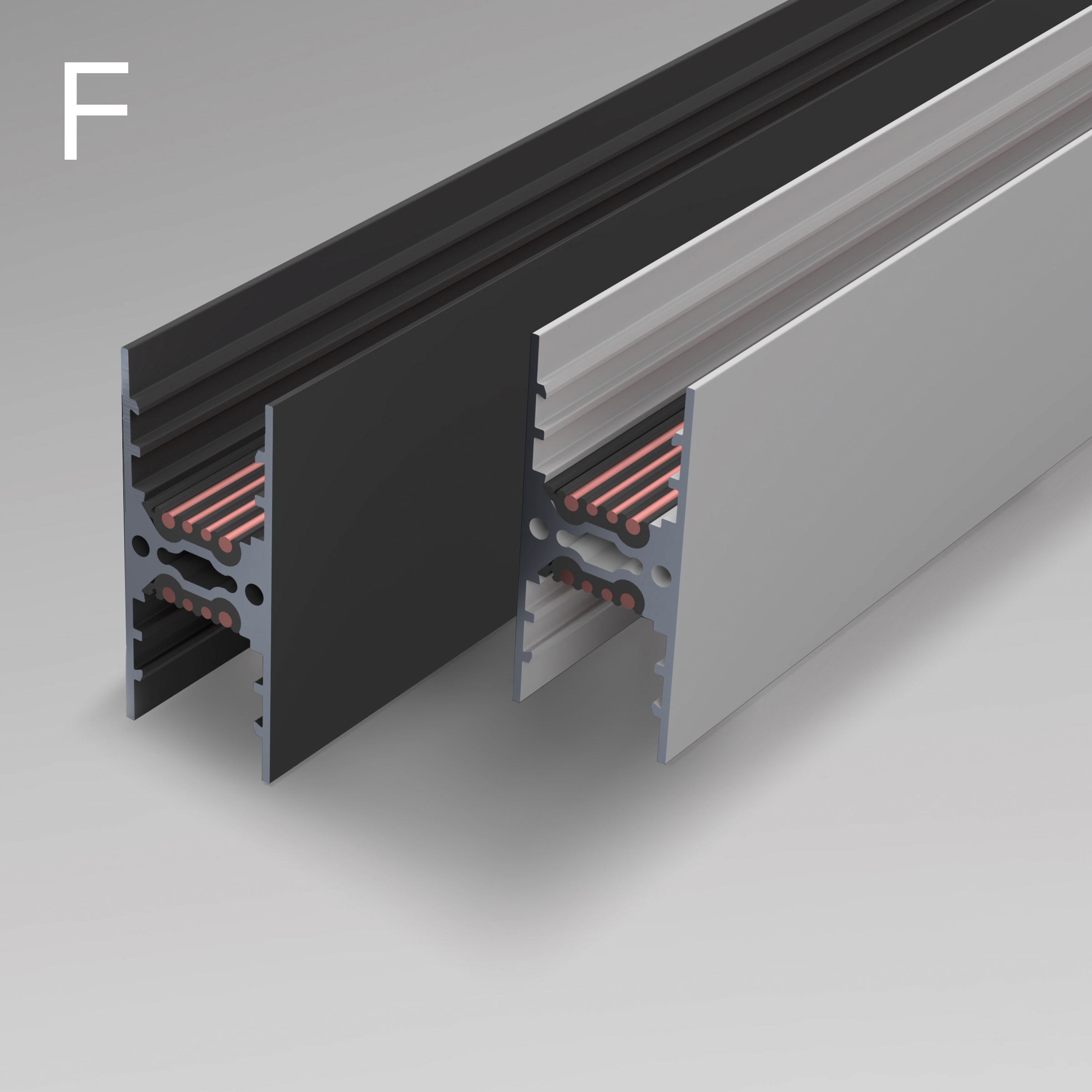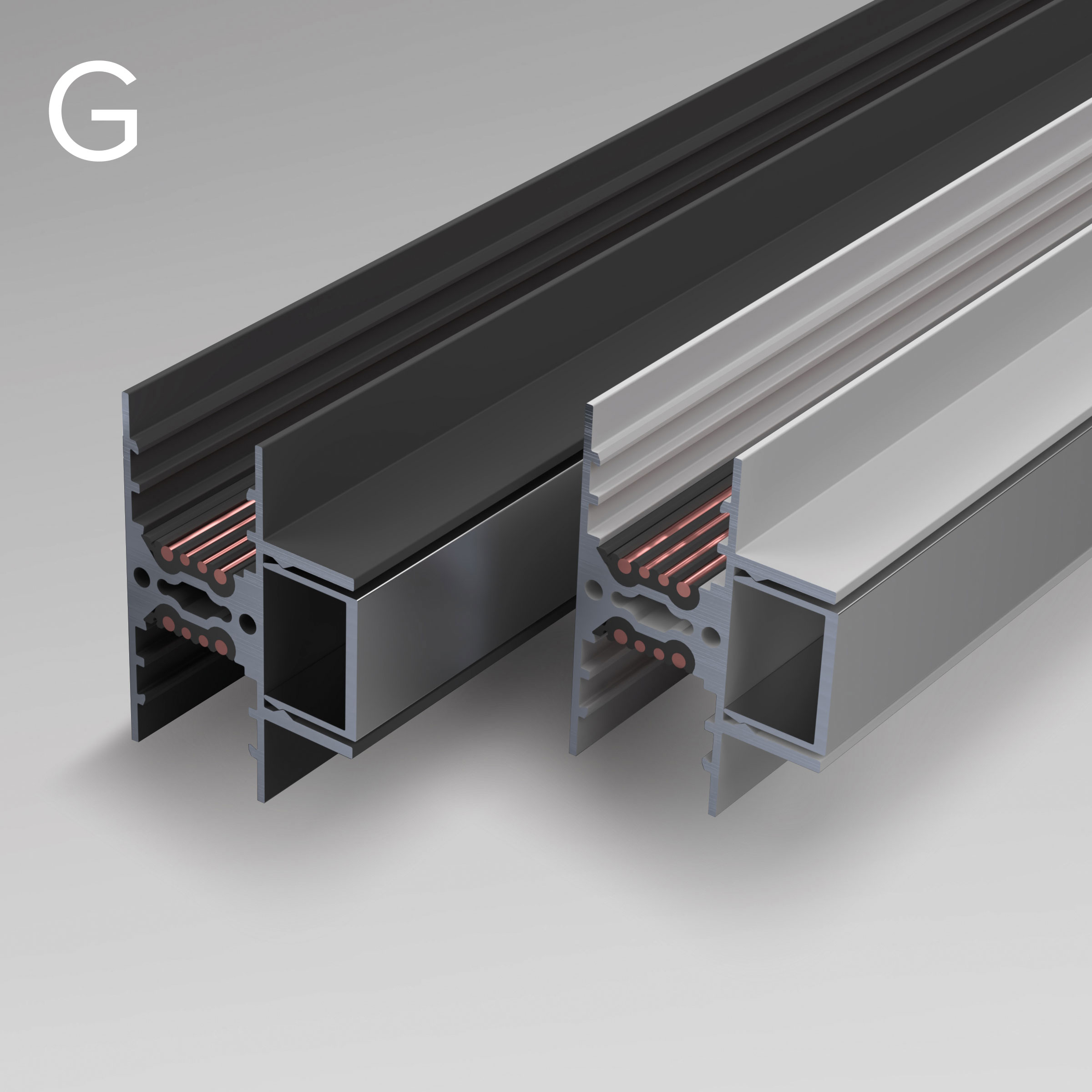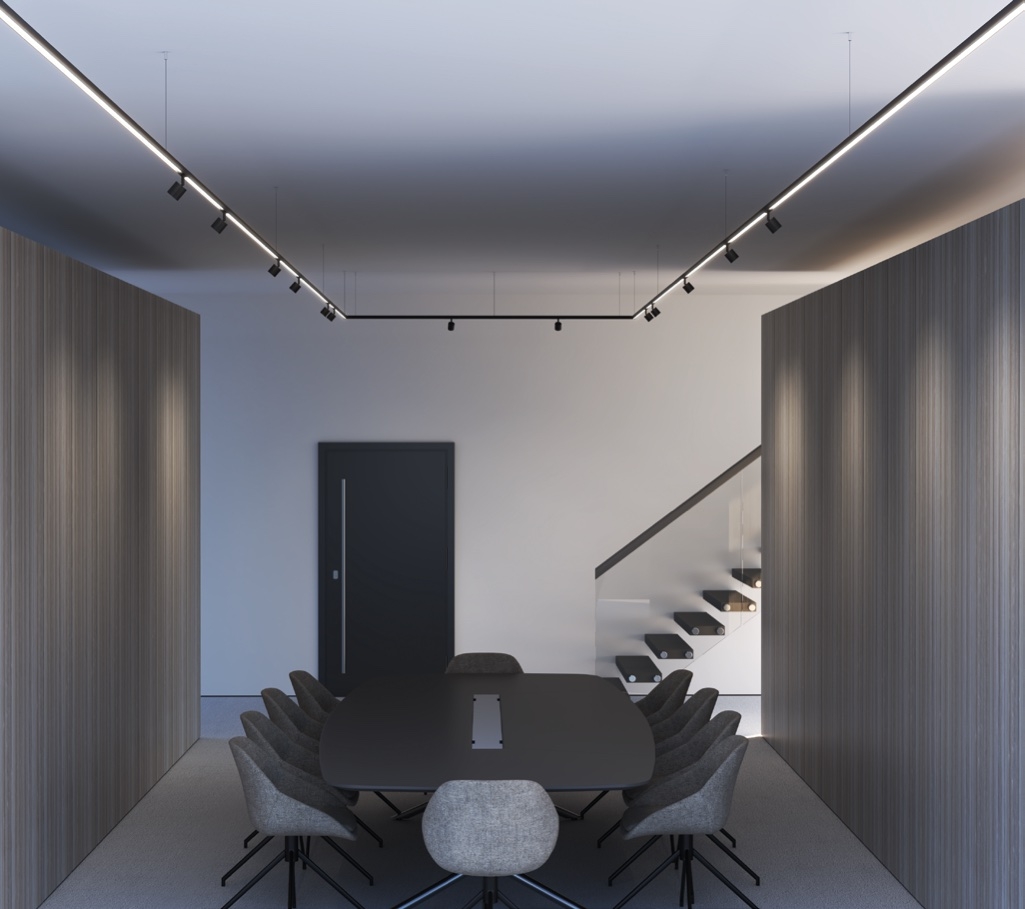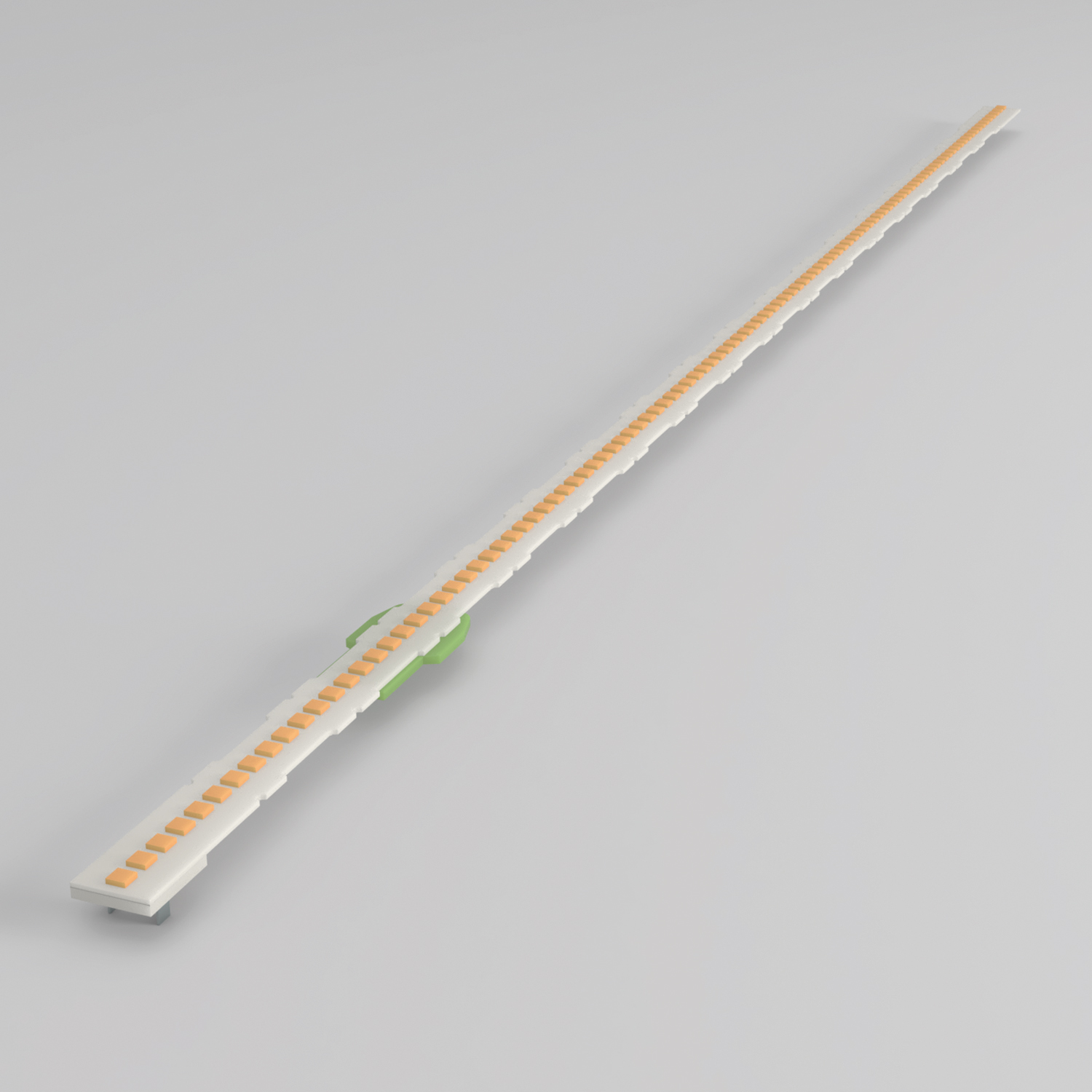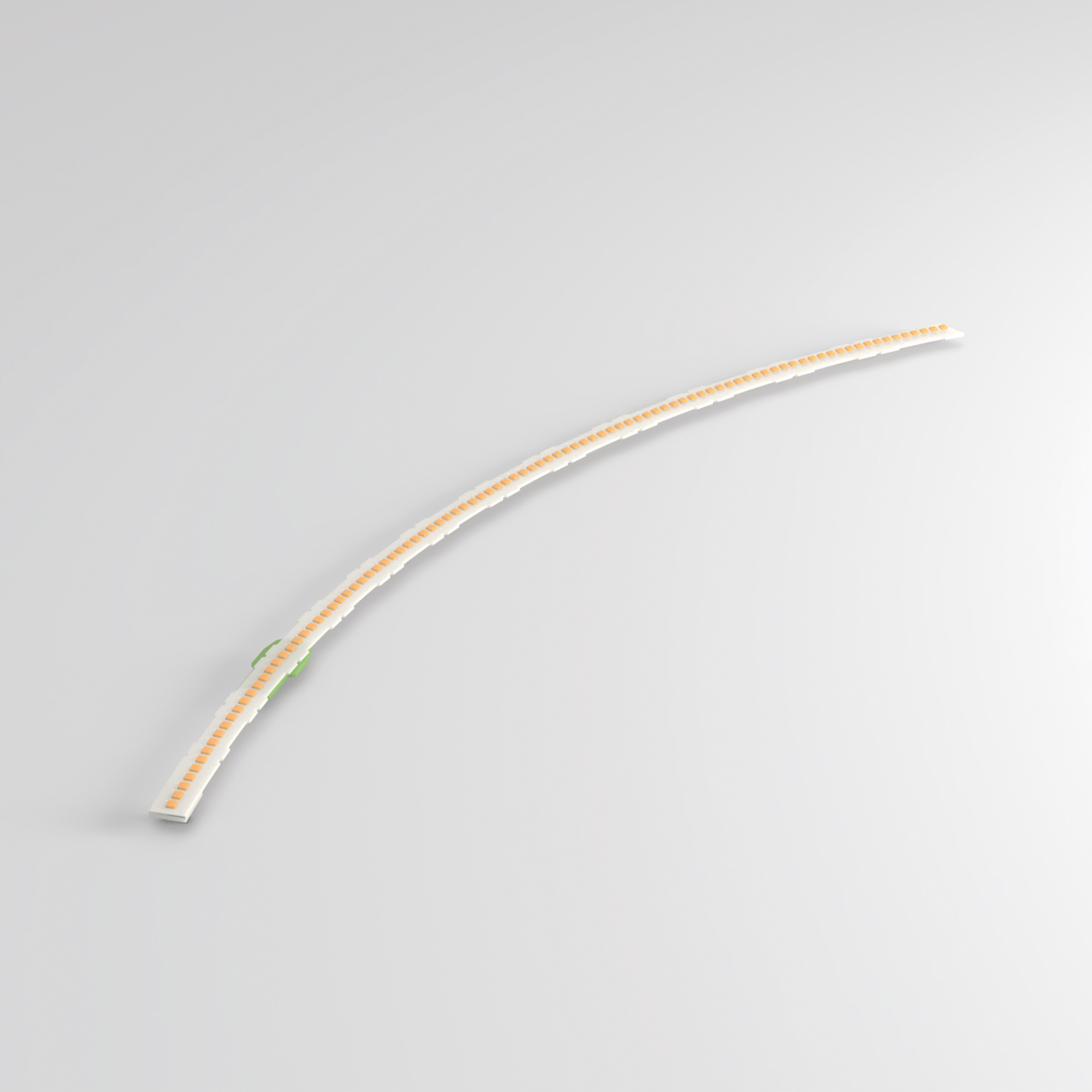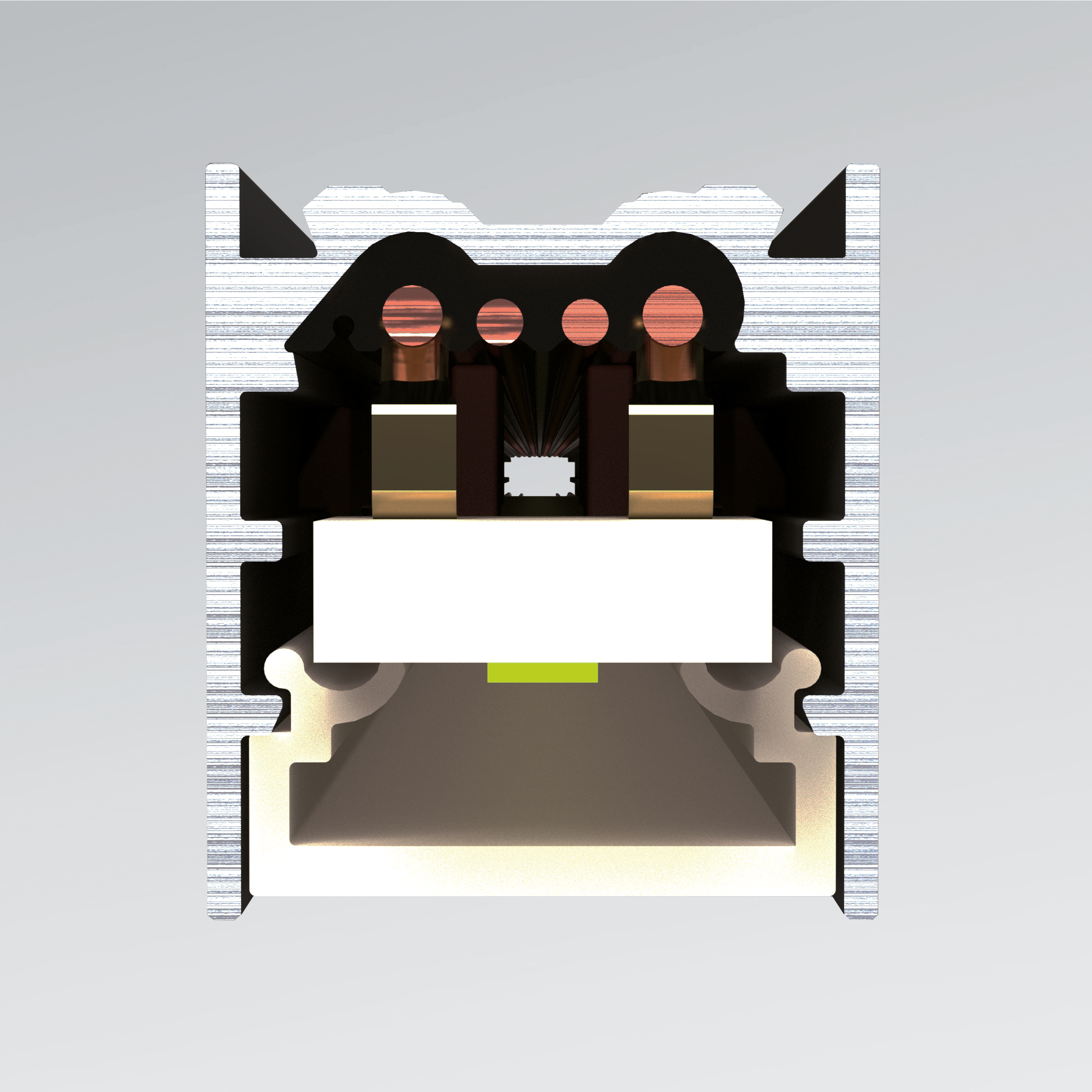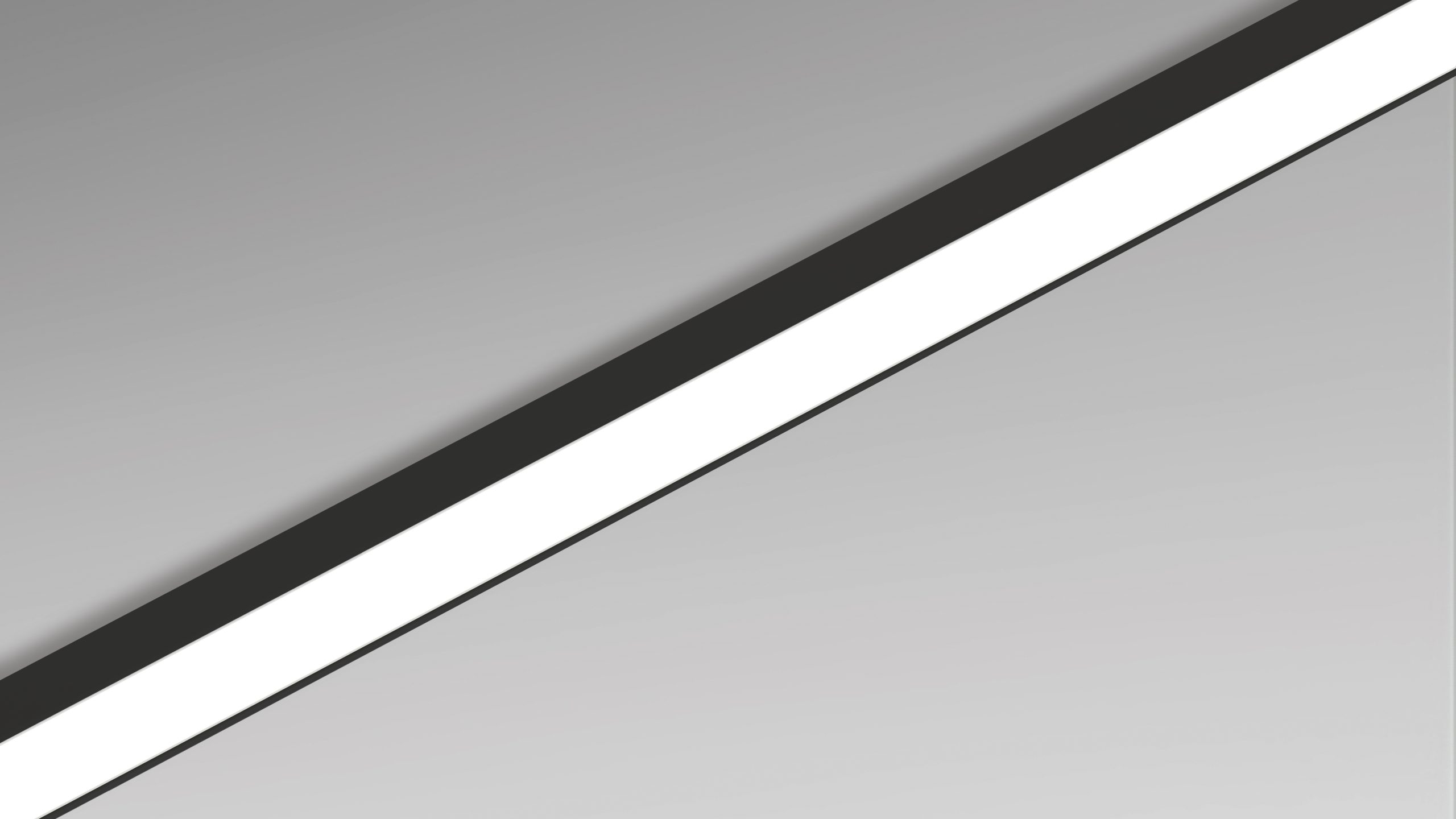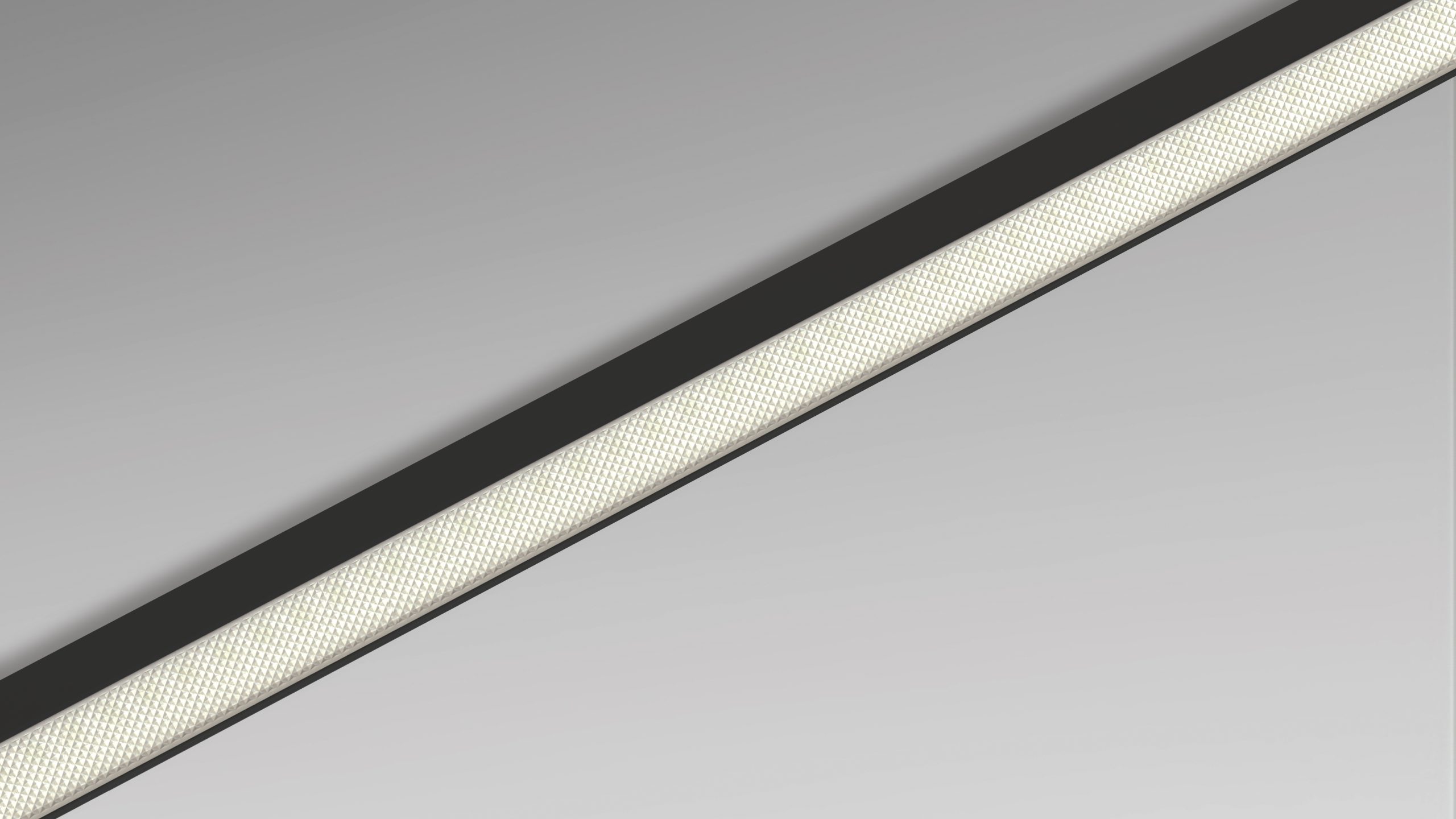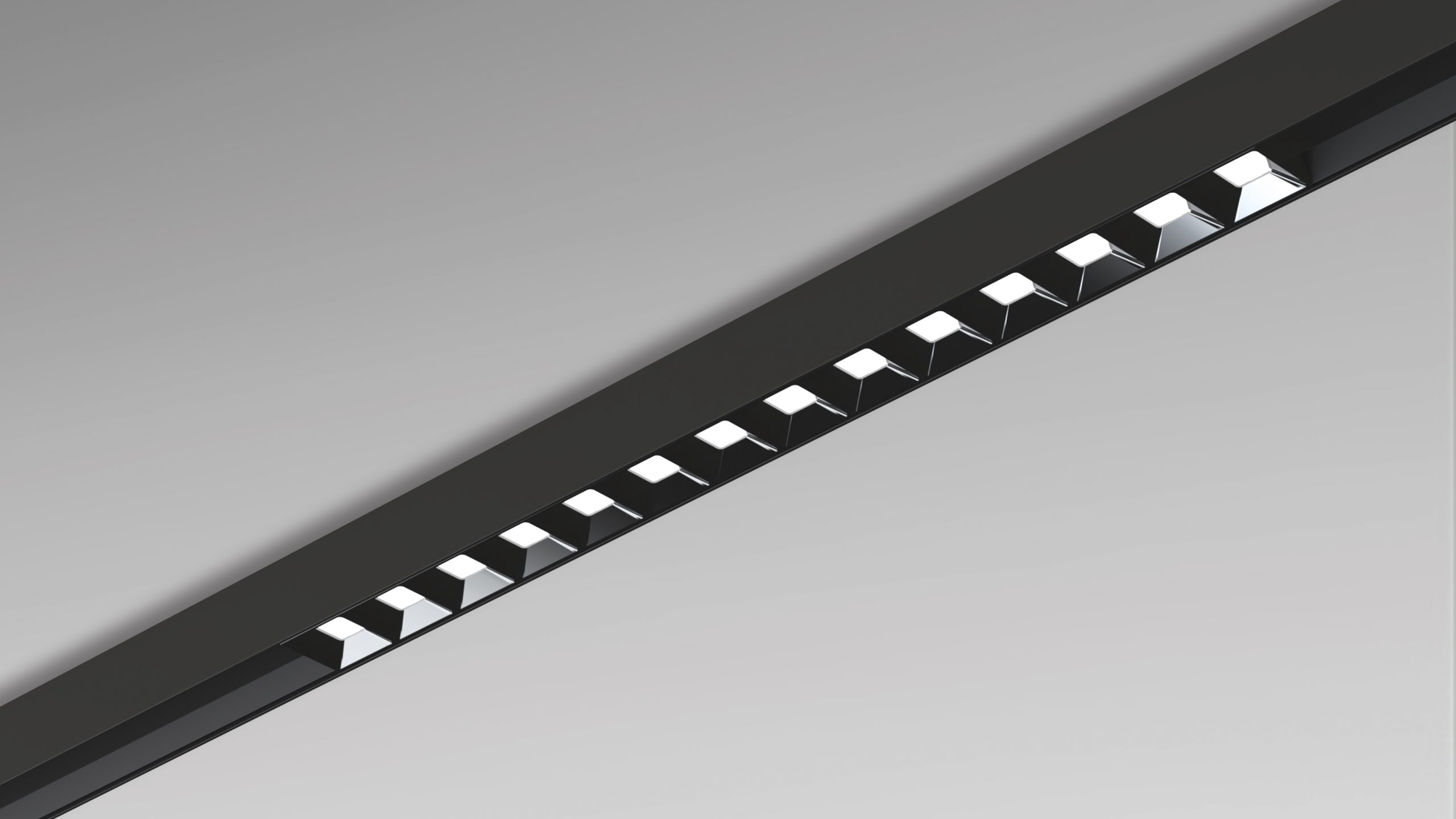 The VIAVAI LED boards provide three different solutions for light diffusion:
a satin opal profile, a prismatic diffuser profile and a DARK UGR19 optic. The three diffusion solutions are fixed to the track through a snap system.
Available in 2700°K and 3000°K versions, CRI 95.
The continuous light effect does not stop for the entire extension of the system.
The curves, joints and all the components of VIAVAI have been specially designed to simultaneously offer the electrical junction between the tracks and linear lighting without dark areas.
Simplicity for the best technical performance.
The VIAVAI snap system represents an innovative, extremely efficient solution for fixing LED boards and light sources.
Through the pressure of the diffuser, the LED board comes into contact with the electrical conductors ensuring an excellent conduction of the voltage between the parts.