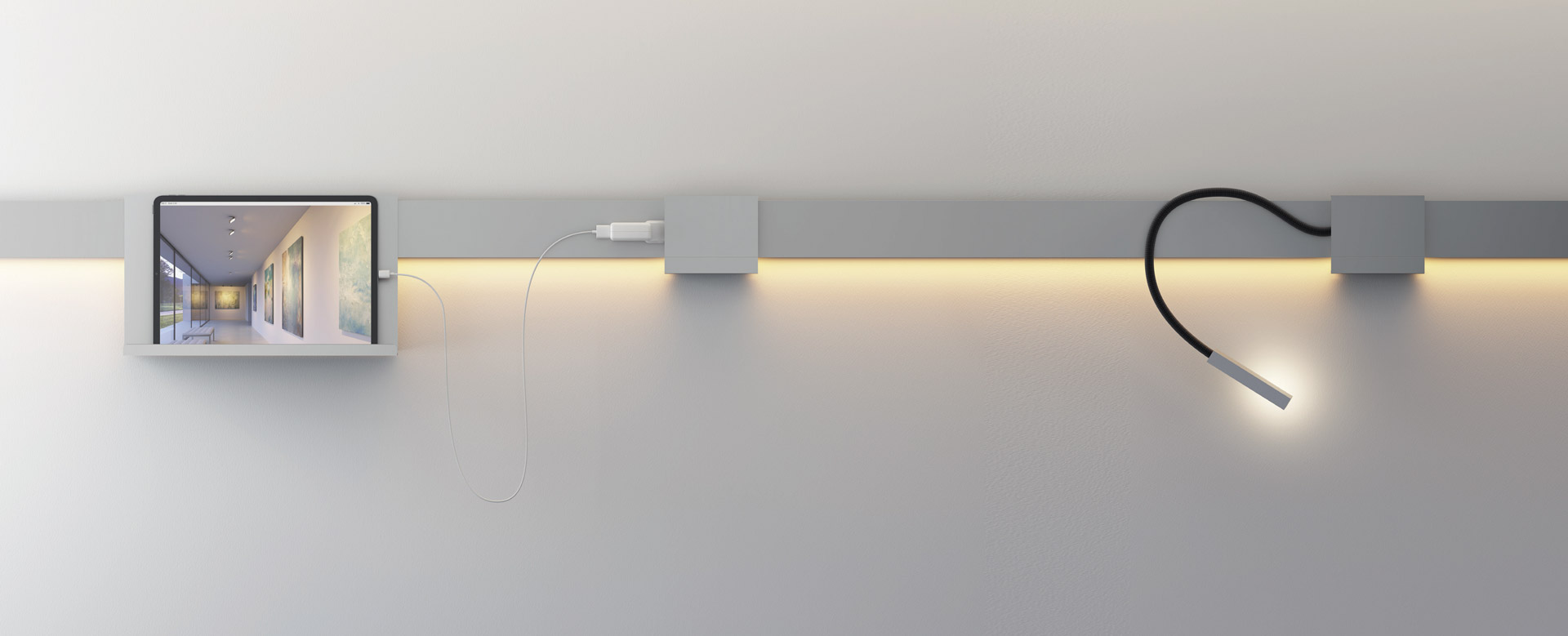 Creativity requires continuous energy.
NODO, a subtle electrical revolution.
NODO is an innovative track that lets you position and move sockets, lighting fixtures and accessories wherever and whenever you want with a simple gesture and without tools. Architectural design frees itself from the rigid rules of the electrical system, leaving space to creativity and change.
The flexibility of the system results in economic benefits due to the limitation of the masonry work and design benefits given by the freedom to move, add and remove the plugs.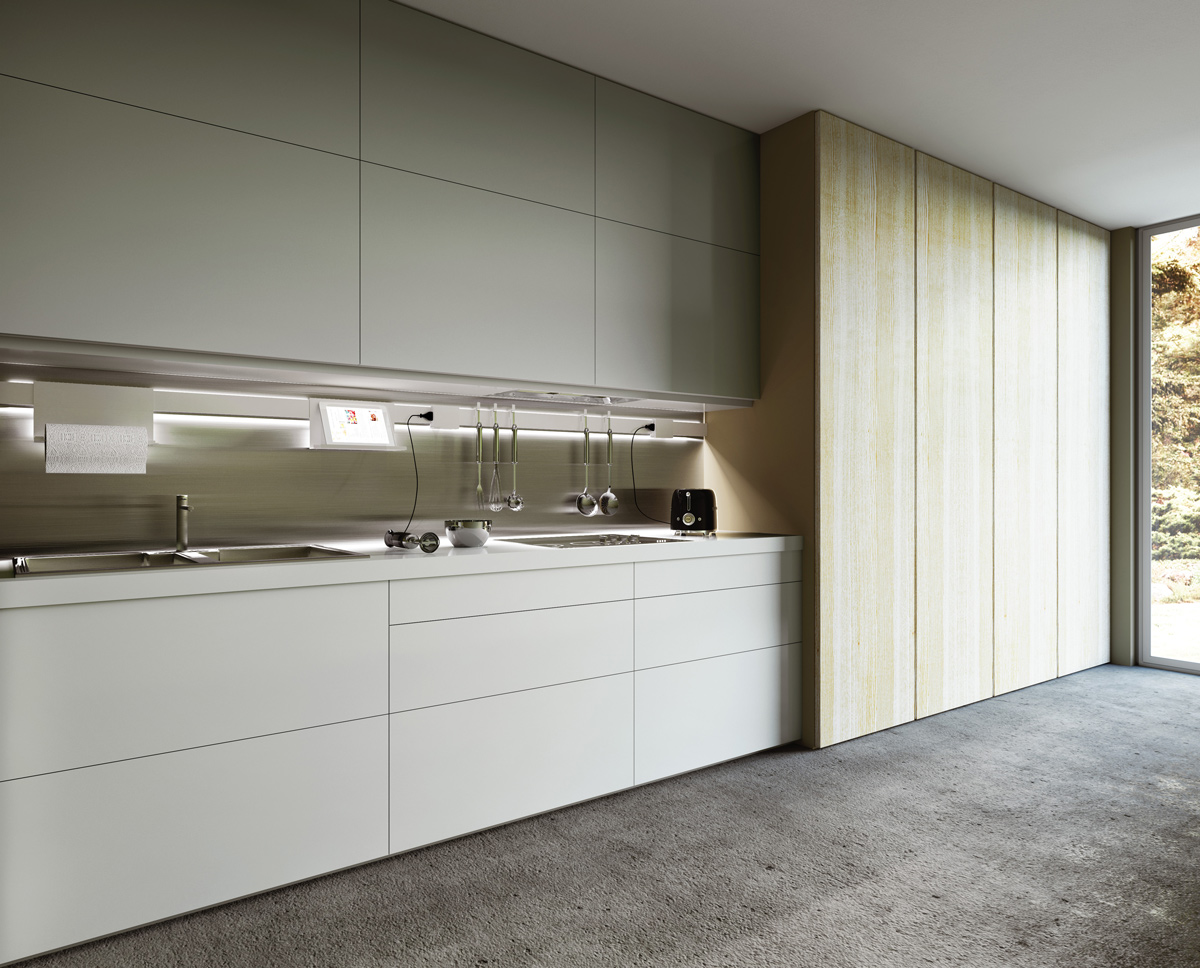 Add and move the sockets, lights and accessories according to your needs and with a simple gesture.
NODO track clears the workspace and makes the electrical system flexible.
Do not follow the flow,
lead it wherever you like.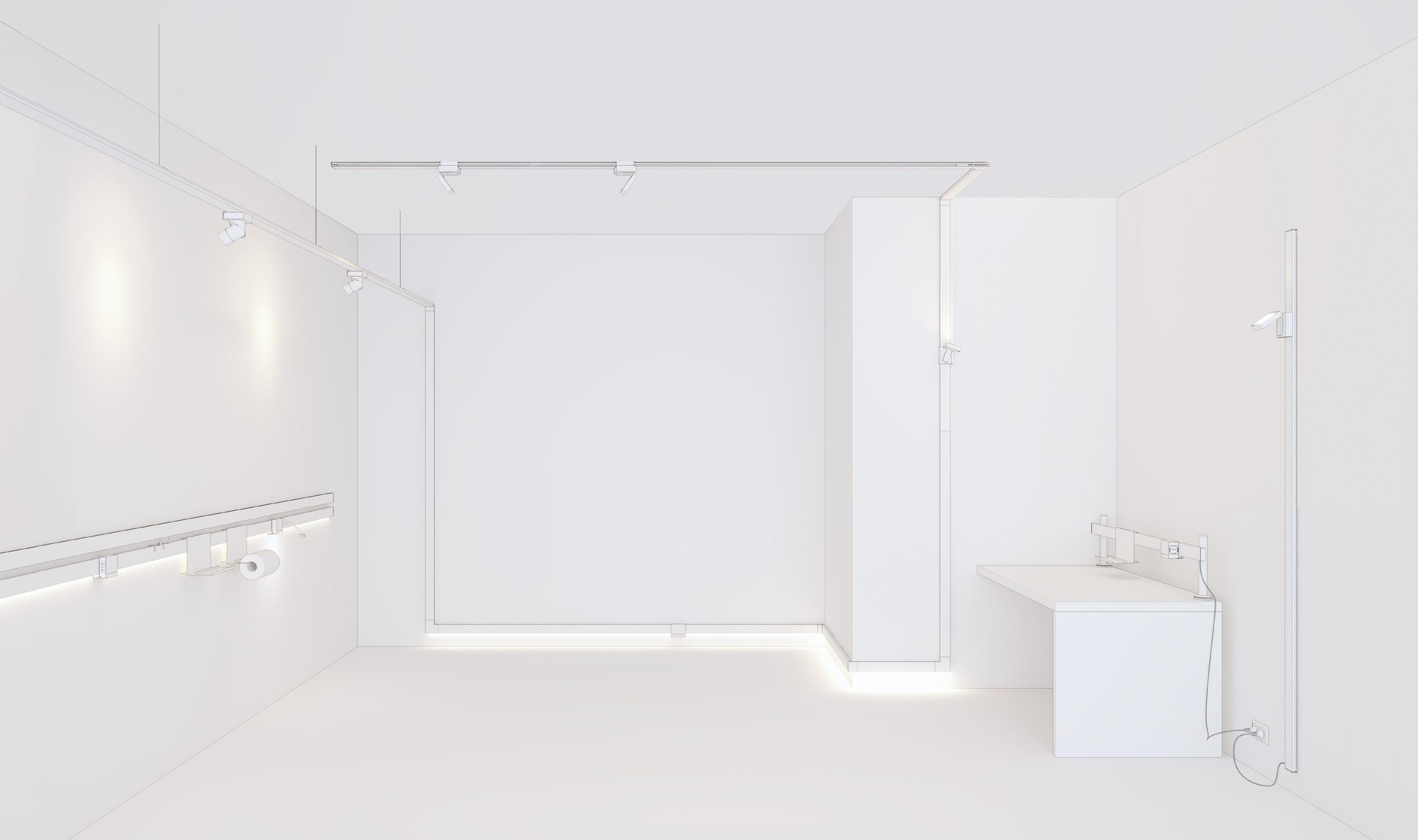 NODO Cable management system
Electrosophy: a 3-phase solution.
PHASE 1 / PROJECT 
Opportunity of modifying the placement of the sockets at any moment, even after work has been finished
No need for ducts in walls where you cannot or prefer not to break
Ultra-flat shape, does not require formwork.
PHASE 2 / INSTALLATION
Smart-ON system for quick and safe electrical connections
Easy to install, no courses needed
PHASE 3 / USE
Possibility to change the positioning of sockets, lights and accessories without tools
Shuttle system for easy and intuitive use
Elimination of masonry wall charges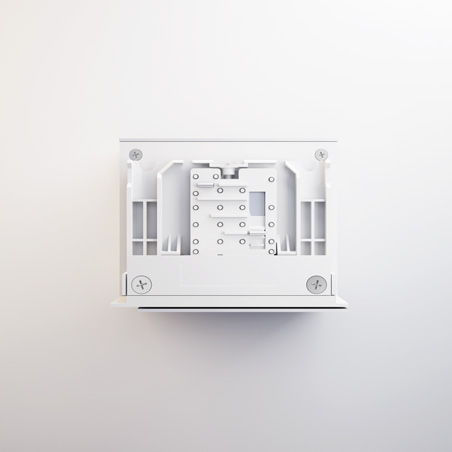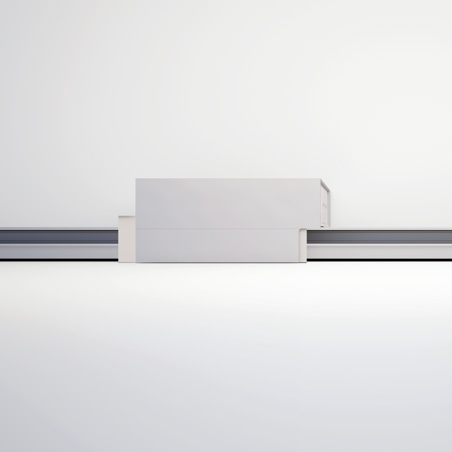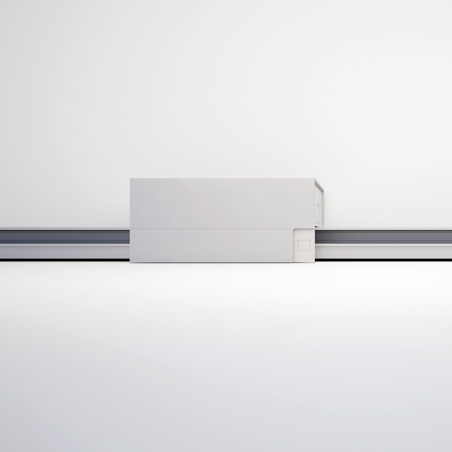 The Shuttle slide device is operated with a simple gesture that makes the mechanical coupling of the socket and light elements to the track and their electrical power supply possible at the same time. The integrated phase selection switch lets you choose which of the 3 lines on the track to connect each element. With this device, it is possible to handle the switching on of lights and sockets separately.